As technology allows us to connect with more people outside of the traditional work day, we as educators can broadcast ourselves for our own students and anyone else who is interested in order to make learning occur outside the classroom.
Through a Google Apps for Education account all teachers can choose to turn on a Google+ account. This is Google's social media tool which allow you to connect to groups and communities of teachers who are sharing and discussing ideas.
To help you understand it before getting started here is a guide to Google+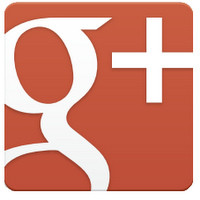 Through Google+ you can use "hangouts" which is Google's video calling tool. Like Skype you can call people around the world and have a face to face conversation. You can have a group call with a number of people (I have had one with 7 before). In additon however, you can broadcast live and have the broadcast uploaded to youtube for others to watch later.
Teachercast, a educational broadcasting network, used this Google Hangout to show educators how it can be used to produce live podcasts that can be viewed later on youtube.
If you have ever thought about broadcasting lessons, or having discussions with other educators then have a look at this link.
Enjoy
Mr B Rouse